New to Cloth Diapers - FAQ
New to Cloth Diapers - Cloth Diaper Frequently Asked Questions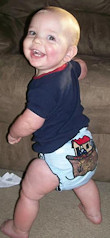 We're so excited that you've decided to use cloth diapers! Modern cloth diapering is wonderful - instead of pins, rubber pants and stinky wet pails you have tons of cute cloth diapers, diaper covers and accessories to choose from. Unfortunately, when you're new to cloth diapers it's easy to be confused by all the different choices and overwhelmed by the vast amount of information available. After hours of research you may be more confused and have more questions than when you started.

We've gathered together FAQs (frequently asked questions) by families that are new to cloth diapers. These FAQ and their answers will moving you from "new to cloth diapers" to "cloth diapering pro" quickly and easily! Sit back in a comfy chair, grab your favorite beverage, and have fun learning about the wonderful world of cloth diapers.
New to Cloth Diapers? Basic Beginning FAQs
I'm so Confused, Where do I Start?
When you're new to cloth diapers a good place to start is with the four main cloth diapering systems: All-in-ones, Fitteds and Covers, Pocket and Inserts, and Prefolds and Covers. Cloth Diapers 101 offers an in-depth description of each system and help choosing the one that's right for you. Don't worry if you don't recognize all the types of cloth diapers mentioned, that's coming up next.
What Kinds of Cloth Diapers are There?
There are tons of different types of cloth diapers, which is why it's so easy to be confused when you're new to cloth diapers. The most common ones are all-in-ones, fitteds, pockets and prefolds, but there are many, many others - too many to list here. But never fear; follow the link for a comprehensive list of cloth diapering supplies and a short description of each.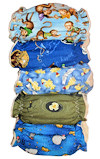 How Many Cloth Diapers do I Need?
This is a popular question for families who are new to cloth diapers. Two dozen is the standard amount, but since each family has slightly different needs the actual amount will vary from family to family. We'll help you determine how many cloth diapers are needed for YOUR family.
Should I use a Wet or Dry Pail?
Way back when we were new to cloth diapers we used a wet pail, but after trying a dry pail we decided that dry is the way to go. But don't take our word for it; read up on both wet and dry diaper pails, and decide which will work best for you.
Can I Make my Own Wipe Solution?
Absolutely! When we were new to cloth diapers we used plain warm water on our cloth wipes, but have since found that a little cloth wipe solution cleans much better. (This time you can take our word for it!) Our easy cloth wipe solution recipes will get you started.
New to Cloth Diapers? Laundering FAQs
They're Dirty - Now What?!
You wash them, of course. Families who are new to cloth diapers often worry about washing them, but it's not any harder to wash cloth diapers than other laundry. Be careful when you choose a detergent, do an extra rinse to make sure all the soap is out, and remember to AVOID bleach and fabric softeners - even the sheet kind. Easy peasy!
Does it Really Matter Which Detergent I Use?
Yes!! When you're new to cloth diapers you may not think about what detergent you use, but detergent choice is critical for keeping your diapers in tip-top shape. Check out this cloth diaper detergent chart by Diaper Jungle to help you choose a detergent that will be good for your diapers.
Why do my Clean Diapers Reek?
If your clean diapers smell worse than a skunk on a bad day, you may have build-up. You've may never have heard of build-up if you're new to cloth diapers, but if you've got it you need to strip your diapers. Generally a good stripping will cure any case of the stinks.
How do I Wash my Wool?
When you're new to cloth diapers you might be afraid to try wool because of the special care it requires. We were, until we discovered that all it takes is a gentle handwashing with lanolin-rich soap in lukewarm water and air-drying.
Can Cloth Diapers be Washed by Hand?
Definitely! Handwashing cloth diapers is very similar to handwashing clothing; just be sure to use enough agitation to clean your cloth diapers, and rinse, rinse, rinse until they're clean.
New to Cloth Diapers? Sewing FAQs
Can I to Sew my own Stash?
You bet you can! Many WAHM (Work at Home Mom) businesses started with a mom sewing for her little ones. If you're handy with the sewing machine our free cloth diaper patterns will get you started - we can't be responsible if you become addicted to sewing diapers.
What are Hemp, Bamboo and Microfiber?
Hemp and bamboo are plants used for making fabric, while microfiber is a synthetic material. All three of these diaper fabrics, plus cotton, PUL (polyurethane laminate), microfleece and wool are commonly used in modern cloth diapers.
More New to Cloth Diaper Resources
For more cloth diaper FAQs and their answers, check out these resources:
Happy Cloth Diapering!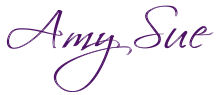 Amy S. Nogar - Owner Zany Zebra Designs, LLC
Cloth Diapering Expert and Advocate
New to Cloth Diapers - Cloth Diaper FAQs
New to Cloth Diapers - Cloth Diaper Frequently Asked Questionss
If you feel that this article has been helpful to you and that it may also be useful to others, please consider linking to it as a resource on your website or blog!
Link to New to Cloth Diapers - Cloth Diaper FAQs
Title:New to Cloth Diapers - Cloth Diaper FAQs
www.zany- zebra.com/new-to-cloth-diapers