Diaper Fabric
Diaper Fabric - Cloth Diaper Fabric
Wondering what "PUL" is, why you'd want a bamboo diaper, and if hemp is legal for use in cloth diapering? We don't sell any of these fantastic diaper fabrics, but we love to use many of them in our cloth diapers. We've gathered information about the diaper fabrics commonly used in the construction of modern cloth diapers so you can discover which will best fit your child's unique needs.

We strive to provide you with helpful, up-to-date information. Please let us know if there's a cloth diaper fabric that we've missed or one that needs editing, we'll be glad to make the changes!
Bamboo Diaper Fabric

Bamboo is one of the newest diaper fabrics in the cloth diapering world. Bamboo is very absorbent, naturally anti-bacterial, and won't hold odors. It has a very silky and luxurious feel and stays soft wash after wash. Bamboo is also very environmentally friendly!

Burley Knit Terry Diaper Fabric

Burley Knit Terry, or BKT, is a super-absorbent diaper fabric. It is a stretchy knit terry fabric with longer and thicker loops than regular terry. Because BKT is so thick it's highly absorbent, but may be bulky if used for an entire diaper. However it's perfect for soakers, inserts and plush wipes.

Fashion Diaper Fabric

Almost any fabric can be used for a diaper outer layer, including knits, wovens, corduroy, velours, brocades... the list is endless! The fashion fabric used for outer layers in our diapers come from many different quality sources, both online and locally. We love shopping for material, and find it impossible to resist beautiful, high quality fabric.

Fleece Diaper Fabric

Fleece is 100% polyester and comes in a variety of thicknesses, or "weights". Heavyweight fleece like Windpro has waterproof qualities which make it great for diaper covers and diaper outer layers or covers. Lightweight fleece like microfleece wicks moisture away for a stay-dry diaper inner.

Hemp Diaper Fabric

Hemp is a hardworking cloth diaper fabric! Most hemp is 55% hemp and 45% cotton - the cotton helps keeps the hemp soft and supple. Hemp/cotton fabric is stronger, more durable and more absorbent than 100% cotton fabric of the same weight. Plus hemp has natural antibacterial properties- good news considering what it absorbs!

Microfiber Diaper Fabric

Microfiber is usually 75% polyester 25% polyamide, and is a great diaper fabric for soakers and inners. It traps moisture between its fibers and can absorb up to 8 times its weight in liquid! Light and thin, microfiber dries quickly and gets more absorbent with use. Avoid using microfiber next to baby because it can dry out baby's skin.

Microfleece Diaper Fabric

Microfleece is 100% polyester and a superior moisture-wicking diaper fabric. It is used next to baby's skin to keep baby feeling dry and comfortable even in a wet diaper. Microfleece resists staining, and does not hold poo like other diaper fabric can. Best of all, it's so soft and cushy for baby.

PUL Diaper Fabric

Polyurethane Laminate, or PUL, can be said "P-U-L" or "pull". This laminate-backed diaper fabric was originally developed for the medical community, but it's softness, flexibility and water-proof qualities make it perfect for cloth diapering. PUL was meant to be autoclaved so it easily tolerates high dryer temperatures and heavy use. PUL is perfect for diaper covers and All in One or Pocket diaper outers.

Snaps

Snaps aren't really a diaper fabric, but they're an integral part of snapped cloth diapers. We only use polyactel resin snaps - the most durable snaps available. Unlike metal snaps, these snaps won't rust or warp, and are unaffected by urine. They hold up to repeated laundering but please do not boil them! The snapped areas on our diapers are reinforced to stand up to everyday wear and tear.

Sherpa Diaper Fabric

Sherpa is a super-soft fabric that is perfect for cuddly diaper inners and absorbent soakers or inserts. It is a cotton knit terry that has been brushed on the loop side to create a soft, fleecy texture. Sherpa stays soft wash after wash and is a favorite for wipes as well as diapers.

Suedecloth Diaper Fabric

Suedecloth is thinner than microfleece but has many of the same qualities that make it perfect for diaper inners. Suedecloth wicks moisture away from baby, resists staining, and does not hold poo. In addition, suedecloth does not pill and stays new-looking longer than microfleece.

Touchtape

Like Snaps, Touchtape isn't a diaper fabric, but it's another integral part of some cloth diapers. Touchtape is a durable hook & loop system similar to velcro and aplix. We prefer touchtape to aplix because it is so flexible and has an extremely strong hold. Best of all, touchtape comes in lots of colors to match our beautiful outer diaper fabrics!

TPU Diaper Fabric

TPU,Thermoplastic Polyurethane, or TPU is another waterproof material used in cloth diapers. TPU is soft, stretchy and breathable. Rather than being chemically bonded it's heat bonded, so it should be laundered at medium/low temperatures instead of hot.

Velour Diaper Fabric

Velour is a very luxurious diapering fabric, similar to velvet, with a dense weave and short pile that makes for a very soft fabric. Most velour used in cloth diapers has a polyester backing for durability; velour without the polyester tends to deteriorate more quickly. Some popular velours for cloth diapers are are regular cotton velour, organic cotton velour (OV), and silky bamboo velour (BV).

Polartec Windpro Diaper Fabric

Windpro is a popular Polartec fleece from Mill Yardage, one of the leading fleece manufacturers. It was designed to keep out wind and water while still allowing for air circulation - sounds perfect for cloth diapers, doesn't it? Available in a variety of weights and finishes, Windpro makes a soft, cushy yet waterproof diaper outer or cover.

Wool Diaper Fabric

Wool comes woven into fabric or spun into yarn. It is highly breathable yet waterproof, and can absorb up to 30% of its weight in liquid without feeling wet. Wool has naturally antibacterial properties so it doesn't need to be washed as often as other fibers. Although it does require special care, washing wool isn't difficult.

Zorb Diaper Fabric

Zorb is the newest diaper fabric to hit the market. Zorb is made of non-allergenic bamboo/cotton/viscose and poly micro fibers and absorbs much faster than other diaper fabrics. A single layer of Zorb can hold three times as much liquid as other diaper fabrics so it leaks and wicks less.
Where to Buy Diaper Fabric
Most cloth diaper fabrics need to be purchased online. Here are some of the places we purchased diaper fabrics when we were starting out:
Happy Cloth Diapering!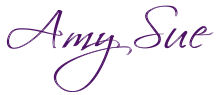 Amy S. Nogar - Owner Zany Zebra Designs, LLC
Cloth Diapering Expert and Advocate
Link to Diaper Fabric
Diaper Fabric - Cloth Diaper Fabric
If you feel that this article has been helpful to you and that it may also be useful to others, please consider linking to it as a resource on your website or blog!
Link to Diaper Fabric
Title:Diaper Fabric - Cloth Diaper Fabric
www.zany-zebra.com/diaper-fabric.shtml