Cloth vs Disposables
Cloth vs Disposables - Cloth Diapers vs Disposable Diapers
Cloth vs Disposable Diapers
| | | |
| --- | --- | --- |
| | Today's cloth diapers are just as easy to use as disposables, but are so much better for baby, your budget and the environment. | |
Cloth vs Disposable Diapers - Reasons to Choose Cloth
All parents want to do what is best for their child, but many might not be aware of the short and long-term consequences of their choice when they're in the middle of the cloth vs disposable debate. We firmly believe that when the benefits of cloth vs disposable diapers are compared, cloth diapers are definitely more beneficial for children. When you also consider the benefits to families, community, and the world at large it's easy to see why cloth diapers win the cloth vs disposable debate.
Cloth vs Disposables - Cloth is Comfortable
What kind of undies do you have on right now? Don't tell us - we'll bet they're cloth, not paper and plastic. Would you like to trade what you have on for paper and plastic undies? We didn't think so; it doesn't sound too comfortable, does it? Many parents get so caught up with budgetary and environmental concerns that they forget to consider comfort when they're debating cloth vs disposable diapers. We believe comfort is one of the most important reasons to choose cloth diapers! Cloth diapers are made from cushy, breathable fabrics like velour, microfleece, and cotton knits that surround your little one with softness. Many cloth diapers also have moisture-wicking inner fabrics to provide a stay-dry feeling on baby's bottom. Cloth diapers don't have plastic that rubs against tender skin or crunchy corners to dig into baby like many disposable diapers do. Have you noticed what disposable diaper commercials advertise? "Cloth-like" outer layers - they know that cloth is most comfortable too!
Cloth vs Disposables - Cloth is Economical
Overall, using cloth diapers is more economical than disposables. Although setting up a cloth diaper stash is a big investment at first, you will save money in the long run because cloth diapers will last for years. Not only do cloth diapers last, they get better with age because the more you wash them the more absorbent they become. You certainly can't say that disposables last for years or get better the more they're used. Depending on the cloth diapering system you choose, you can save from $500-$2000 from birth to potty learning by choosing to use cloth instead of disposable diapers. Disposable vs Cloth Diapering Costs by I'm An Organic Baby compares the cost of cloth and disposable diapering in an easy to read chart. Finally, cloth diapering items can be saved for future children or sold to regain some of your initial investment. Yes, there is a market for used cloth diapers - try that with disposables!
Cloth vs Disposables - Cloth is Healthful
The fabrics used in cloth diapers allow for increased airflow inside the diaper which helps prevent diaper rash and keeps baby cooler. Disposable diapers contain chemicals, paper, plastic, and have been reported to cause allergic reactions among other serious health problems. Cloth diapers are a more natural choice and are available in organic fabrics that are either untreated, or minimally treated with chemicals. The health implications of cloth vs disposable diapers cannot be ignored. In addition, when you consider the absorbency of cloth vs disposables, cloth will absorb less than disposables. This is a good thing! Cloth diapers generally start to feel damp after an average of 4 hours of wear while the ultra-absorbency of disposable diapers hides wetness. This means that cloth diapered children are changed more often compared to children in disposable diapers who end up sitting in their own waste longer. Yuck!
Cloth vs Disposables - Cloth is Environmentally Responsible
Disposable diapers leave a trail of waste and pollution from manufacture to disposal - an average of 2.7 tons of non-biodegradable waste each year not counting the waste produced during their production. Disposable diaper packaging instructs parents to dump solid waste into the toilet and flush it away, but most parents aren't aware of that. This means that human fecal matter is going into our landfills where it can leach into groundwater and possibly spread disease. Cloth diapers release solid waste where it belongs - into the sewage system where it is treated with other household waste water. In addition, cloth diapering products can be used until their diapering life is over then made into rags, and will eventually decompose and return to the earth. Here is one "Global Citizen's" thought about the environmental impacts of cloth vs disposable diapers.
Cloth vs Disposables - Cloth is Simple
Many parents debating cloth vs disposable diapers think that cloth diapers are too much work. This is not true - modern cloth diapers are very easy to use and to care for! Most types of cloth diapers have elasticized legs, waists and adjustable closures so they work just like disposable diapers. But unlike disposables, cloth diapers are available in a variety of fabrics to fit your child's needs and your preferences.
Cloth vs Disposables - Cloth is Irresistible
Once you try cloth diapers, you'll be hooked! Not only are they squishy soft and oh-so-cuddly, there are so many different styles, fabrics, designs, and embellishments available that it's easy to fall in love with cloth diapers. Diaper sets offer cloth diapers with matching dresses or shirts for an adorable ensemble - something you'll never see with disposable diapers. Satisfy your craving for variety with collection of different types of cloth diapers, or fill your stash with one type for no-fail simplicity. Either way, cloth diapers are tons of fun!
Cloth vs Disposables - Reasons to Use Disposables
I'll bet you're wondering why a cloth diapering advocate would include reasons to use disposable diapers in a "Cloth vs Disposable Diapers" article. Although we definitely vote for "cloth" in the cloth vs disposable debate, we understand that there are some occasions where families choose to use disposable diapers. In the grand scheme of things, using a disposable diaper occasionally isn't the end of the world. If you do choose to use some disposable diapers, look for "green" brands and remember to dump the poo into the toilet where it belongs!
Cloth vs Disposables - Consider Disposables for:
Disaster: Families who have prepared a Disaster Preparation Kit often pack disposable diapers and wipes instead of cloth. Although they can't be reused, in the case of a disaster there may not be water or electricity for washing cloth diapers.
Emergency: The cloth vs disposable debate is probably the furthest thing from the mind of families facing a premature birth, serious illness, severe accident, or other emergency.
Hospital Stay: If a family member is in the hospital and life is topsy-turvy it may be easier to use disposables until things calm down and get back to normal. This is especially true if diaper changes will be handled by a variety of people - you wouldn't want your precious cloth accidentally thrown away!
Illness: Some families choose to use disposables when their child has nasty poo caused by illness, antibiotics, or when it's necessary to use diaper cream or a topical medication that isn't good for cloth diapers.
Morning Sickness: Disposable diapers can be a lifesaver for an expectant mama suffering from severe morning sickness. Fortunately most morning sickness eventually goes away, and when it does it's back to cloth diapers.
Vacation: Even dedicated cloth diapering families sometimes opt to use disposables for long vacations. Although it is possible to hand wash cloth diapers, there may not be enough time to do it. Camping families may choose disposables over cloth for long trips if water is scarce.
Cloth vs Disposables - More Reasons to Choose Cloth
If you're still debating cloth vs disposable diapers, check out these helpful articles:
Happy Cloth Diapering!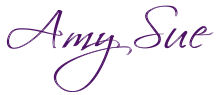 Amy S. Nogar - Owner Zany Zebra Designs, LLC
Cloth Diapering Expert and Advocate
Link to Cloth vs Disposables
Cloth vs Disposables - Cloth Diapers vs Disposable Diapers
If you feel that this article has been helpful to you and that it may also be useful to others, please consider linking to it as a resource on your website or blog!
Link to Cloth vs Disposables
Title:Cloth vs Disposables - Cloth vs Disposable Diapers
www.zany-zebra.com/cloth-vs-disposable.shtml