Cloth Diaper Detergent
Cloth Diaper Detergent - Detergent for Cloth Diapers
To keep your cloth diapers working like new you need to use a detergent that cleans without leaving residue "build-up" behind. Choosing a detergent can be confusing; one site may discourage a detergent that another site recommends. but don't worry, we'll teach you how to find the perfect cloth diaper detergent!
Do You Know How to Evaluate a Cloth Diaper Detergent?
Read Labels
The first thing to do when considering a detergent for your cloth diapers is read the labels and look for a detergent with few ingredients. Believe it or not, cheap detergents can actually be better for your cloth diapers than expensive ones. Cheaper detergents are less likely to include problem-causing additives than expensive ones are. That's good news for your budget! Be sure to continue reading labels even after you've found your perfect cloth diaper detergent because a brand may use different formulas in other countries, and companies may change their formula without notice.
Consider the Variables
How well a detergent works may be affected by your wash routine, the type of diapers you have, your washing machine, and your water. Due to these variables, a cloth diaper detergent that works for one family may not work for you. You may need to try several different detergents before finding the perfect one for your cloth diapers, and you may need to switch detergents as your cloth diaper stash evolves, your child's diet expands, or another variable changes. Check out our cloth diaper detergent chart to get an idea of which detergents to try first. Keep in mind that even if a certain detergent doesn't work for your cloth diapers you can still use it on your clothes so it's not money wasted.
What is All this Stuff in my Detergent?
Although no two brands of detergent are exactly the same, most detergents are similarly designed to leave some residue behind. Fabric softeners, scents, brighteners, stain guards, and the like are all intended to remain on the fabric after laundering. While this may be beneficial to clothing, it's not good for cloth diapers! The most common detergent ingredients their function are listed below:
Surfactant
Surfactant is short for "surface-active agent" and is the main ingredient of any detergent or washing powder. The surfactant improves the wetting ability of water, loosens and removes dirt, helps suspends dirt in the water, and prevents dirt from being redeposted on the clean laundry. A detergent may contain more than one kind of surfactant and different types of cleaners use different types of surfactants.
Builders
Builders, the second major component in detergents, are basically water softeners. They enhance or "build on" surfactants action by deactivating calcium and magnesium and by producing alkaline solutions to aid in cleaning. Most builders are phosphate-based, except in phosphate-free detergents. Borates are often used as builders or co-builders.
Fillers and Processing Aids
Fillers and processing aids like sodium sulphate or borax are used to absorb water and make powdered detergent more free-flowing. Removing most of the filler yields "concentrated" or "ultra" detergents. Alcohols are added to liquid detergents to keep everything in solution and to lower the freezing point.
Bleaches
Bleaches are the third main ingredient in detergents. The bleaches in North American detergents are usually chlorine-based bleaches which work at lower temperatures and don't need activating. In other countries the bleaching agents are generally compounds of hydrogen peroxide that only work effectively above 140 degrees farenheit. Most detergents for colors contain no bleach.
Corrosion Inhibitors
Sodium silicate, also known as water glass or liquid glass, is generally added to detergents to help reduce corrosion inside the washing machine.
Anti-Foaming Agents:
Anti-foaming agents are chemical additives added to reduce the amount of foam produced, especially when detergents are present in waste-water.
Color and Fragrances
Coloring is added to improve the appearance of detergents. Fragrances, a mixture of essential oils and aroma compounds, are often added to make the washed clothes smell nice.
But Wait, there's More to Your Cloth Diaper Detergent!
Although most detergents contain the basic ingredients listed above, many also incorporate other additives to perform a specific function or meet a particular need. Some of these additives are listed below:
Brighteners
Optical brighteners, optical brightening agents, UV enhancers, and anything that says it "brightens colors" fall into this category. Brighteners act on the fabrics like dyes, but they absorb UV light and re-emit white light, thus brightening the fabric. The blue tone caused by the brightener hides yellow and brown tones which makes the fabric appear whiter and cleaner. Some brighteners can cause allergic reactions.Most major brands of detergent contain brighteners, including many "free and clear" types.
Enzymes
Enzymes proteins are added to detergents to help break down organic stains like oil, blood, grass, and the like. Unfortunately they may become reactivated when they get wet and cause painful rashes on some babies. Since enzymes seem to react differently in different situations with different children, they don't necessarily need to be avoided. Just be aware that some babies, particularly younger ones, may be too sensitive to wear cloth diapers washed in detergents that contain enzymes.
Stain guards
Stain guards aren't always named separately in a detergent's list of ingredients but the detergent will probably indicate that it repels stains or guards fabric. These substances work like fabric softeners, they coat fabric fibers with an impermeable coating to prevent stains. Unfortunately this coating not only repels stains, it also repels wetness, making your cloth diapers less absorbent.
Fabric Softeners
Fabric softeners are used to prevent static cling and make fabric softer. They work by coating the surface of the cloth fibers with a thin layer of chemicals designed to make the fibers feel smoother, prevent buildup of static electricity, increase resistance to stains, and reduce wrinkles. The down side is that fabric softeners also decrease the water absorbency of fabric, which probably isn't an issue with most laundry, but isn't good for towels and cloth diapers. Dryer sheet will cause the same problems so avoid them also, and be sure to watch out for fabric softeners hidden in detergents.
Are Laundry Soaps, Free and Clear or Natural Detergents Better?
Laundry soaps like Ivory Snow and Dreft have been advertised for years as being better for baby than regular detergents. The relatively new Free and Clear detergents also claim to be more gentle than regular detergents. These claims are not necessarily true, nor do they mean that these formulas are good for cloth diapers.
Laundry Soap
Laundry soap is not the same as laundry detergent. Soaps and detergents behave differently, especially in hard water. In hard water, soap will leave a waxy residue, or scum, which will be hard to rinse out and will eventually give your laundry a grayish tint. Soap also leaves a film on your laundry similar to what you would find in a shower stall that uses hard water. Even in areas with soft water, soap will produce a a gradual build-up of minerals which will remain in your diapers or other laundry. As if this isn't bad enough already, soap's cleaning ability diminishes over time as it is stored so only fresh soap provides maximum cleaning power. Since detergents react less to the minerals in water and will not leave the same residue as soap leaves, we recommend detergent over soap for washing cloth diapers.
Free and Clear Detergents
Free and clear detergents have received mixed reviews in the cloth diapering community. Some cloth diapering families can use them without a hitch, while other families experience build-up with them. Keep in mind that free and clear detergents are often intended for consumers with allergies. They often include fungicide and/or bacteriocide ingredients to eliminate some of the fungal or bacterial causes of allergies. These ingredients may cause build-up, especially on microfleece or suedecloth.
Natural Detergents
Natural detergents are popular with many families because they don't contain phosphates, animal-derived ingredient, and are formulated to be gentle on the environment. However, many natural detergents contain orange oil, citrus or grapeseed extract, and other plant-based oils. Over time these ingredients may cause build-up and problems with your cloth diapers, especially diapers with fleece or suedecloth inners. Fortunately build-up caused by plant-based oils isn't as difficult to remove as other build-up caused by other additives, so you may decide the risk is worth it to use a natural detergent.
What's the Story Behind Bleach?
The use of bleach is a controversial subject in the cloth diapering world. Supporters and critics of bleach use are at polar opposites and often engage in heated debates regarding the pros and cons of bleach.
Chlorine Bleach
When our mothers were using cloth diapers they wouldn't think of washing them without chlorine bleach. In fact, when I started my cloth diapering journey I followed my mother's advice and used chlorine bleach on our diapers every time they were washed. Now I know better: chlorine bleach weakens fibers, and causes fabric to break down faster. Since cloth diapers are washed twice a week or more, they need gentler treatment than chlorine bleach provides. That said, we do believe that there is a time and a place for chlorine bleach. Sometimes cloth diapers retain odors no matter how good your wash routine is or how many times they've been stripped. If you're about to tear your hair out or get rid of your cloth diapers, that's the time to try a little chlorine bleach. We use a scant 1/4 cup (or a small "glug") and run a normal wash cycle, then do 1-2 extra rinses to make sure all the bleach has been rinsed out. We don't recommend regular use of chlorine bleach, but as a last resort it may be a lifesaver!
Oxygen Bleach
Oxygen bleach, like Oxy-Clean, is a good alternative to chlorine bleach. The liquid version of oxygen bleach is would be hydrogen peroxide, which has been used to remove stains for years. Oxygen bleach can be a wonderful addition to your laundry routine. It's safe for fabric, gentle enough for sensitive skin, and won't harm the environment. It even helps kill viruses and bacteria! Add a couple scoops of oxygen bleach to a hot wash, then stop the cycle and let your diapers soak 4-6 hours. Finish the cycle, run an extra rinse, and your diapers will be like new!
More Information about Cloth Diaper Detergent
Still looking for more information? Check out these resources:
Happy Cloth Diapering!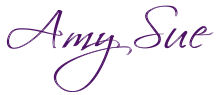 Amy S. Nogar - Owner Zany Zebra Designs, LLC
Cloth Diapering Expert and Advocate
Link to Cloth Diaper Detergent
Cloth Diaper Detergent - Detergent for Cloth Diapers
If you feel that this article has been helpful to you and that it may also be useful to others, please consider linking to it as a resource on your website or blog!
Link to Cloth Diaper Detergent
Title: Cloth Diaper Detergent - Detergent for Cloth Diapers
www.zany-zebra.com/cloth-diaper-detergent.shtml